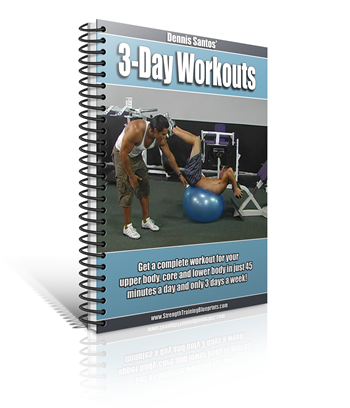 3 Days Per Week Workout Plans
3 complete weekly workout plans each for 3 workout days a week.
Predefined weekly workout schedules guide you step by step through
3 workouts a week. Each day focuses on strengthening muscles of either the
Upper Body, Core and Abs, or Lower Body. Includes Instructions,
Common Questions, Daily Workout and Progress Charts, Template for
customized workouts, plus more.